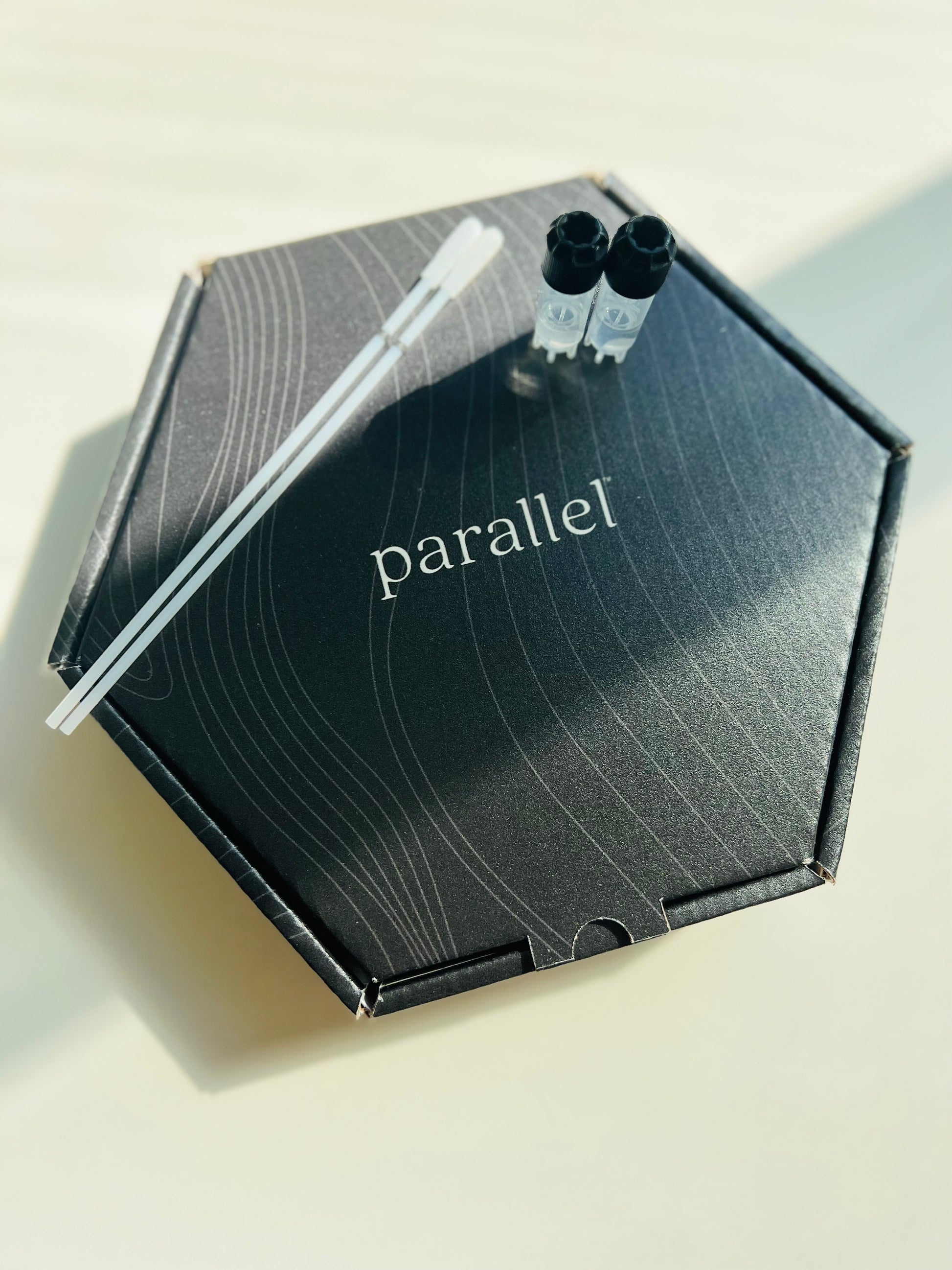 Body Blemish Discovery Kit
Body Blemish Test Kit
Parallel's Body Blemish Discovery Kit allows you to understand your skin's microbial ecosystem for an area of skin on your body, which is especially useful if you're experiencing redness, discoloration, itchiness, or inflammation with an unknown cause. Parallel uses the most advanced sequencing technology available today. This kit contains two swabs – one swab to test your skin microbiome in any area of your body where you're experiencing an issue and one control. Common areas to swab are your upper back, shoulders, trunk, shins, groin area, etc. The resulting report provides an assessment of the microbial ecosystem in that area, highlighting the top good and bad microbes (bacteria, viruses, fungi, etc.), as well as potential recommendations. By understanding your skin microbiome in this one area, you can choose the right products and solutions. Conducting the test is easy, requiring less than a minute. Video tutorials and step-by-step instructions available with every kit. Results provided within 2-3 weeks. 10-min consultation with a Parallel physician included.
Why your skin microbiome is important:
There is an entire ecosystem of microbes that lives on your skin, otherwise known as your skin microbiome. Just like you, your skin microbiome is unique. Scientists now understand that your skin microbiome changes, on average, twice per year. However, it can sometimes fluctuate more often, but especially if you're going through a life change -- whether that change has to do with diet, environment, new partners, new fur-babies, or stress. The state of your skin microbiome is vastly important to your health: when in balance, your skin microbiome can help support skin health, resilience, and aging; when out-of-balance, your skin microbiome can result in inflammation, redness, blemishes & breakouts, and advanced aging.
Return shipping included.
Conducting this test is really simple and easy, requiring 1 minute for each of the two swabs. Video and written instructions included in every kit.
2 individually-wrapped swabs
2 laboratory test tubes
1 set of gloves
1 pre-paid return envelope
1 mini plastic bag for return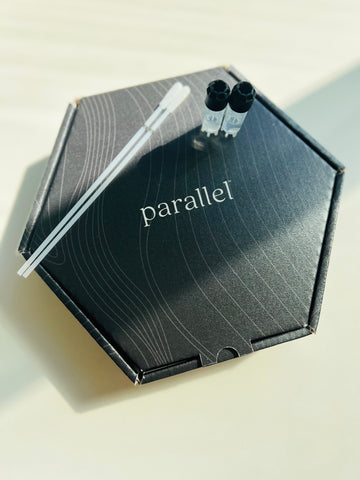 Body Blemish Discovery Kit
Frequently Asked Questions